Business card etiquette.
Firstly, I want to start off by saying, everyone needs business cards. And not just staples, do it yourself business cards. Every business owner needs high quality, memorable and professional business cards.
We may find ourselves handing out less business cards now that we rely so much on our websites for advertising. But no website will ever replace face-to-face contact and interactions. For this purpose, you must have great business cards that have a fantastic logo and your current contact information so that it's easy for your new customer to contact you.
1. Never leave your house without business cards.
Make sure they are stored away in a case or something that will protect them to keep them looking clean and professional. Always have them handy so it's easy for you to pull out one of your cards at the right time. You never know who you will meet and when! Be prepared to always make a sale, anytime, anywhere.
2. Make sure your contact information is current.
Have you changed your mobile number? Be sure to update your cards as soon as this change happens. There's nothing professional about having to write your new number when handing over your card.
3. Spend money on your cards.
I really can't stress this enough. People are scared off by pricing for beautiful cards. But what people don't realise is your business card is what people hang on to after your meeting. This small piece of cardstock is what they remember. Make sure it's top quality and unusual in the sense that they will hang on to it. Invest in high-end cardstock with effects and maybe rounded corners, anything to make them pop. Adding embossing, debossing, rounded corners, spot lamination, simplicity, any of these will add that extra pop. Yes they increase the cost, but it's a small price to pay for making a sale.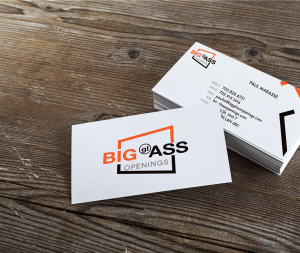 4.  Invest in great branding.
Are you serious about your business? Do you think you offer a top knotch service or product? Don't cheap out on your branding, logo design and web design. This is the most important initial investment you will make for your business. If you do this right the first time, you're less likely to spend money again re-branding. Great branding will give you more sales, confidence to make the sale, and a timeless identity that will carry you through years of business.
Hire a professional graphic designer that you respect and identify with. Do you like their portfolio? Can you see your business fitting with their style? Hire them! Don't be scared off by a quote. A solid brand is worth EVERY penny.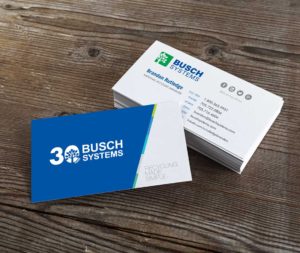 5.  Keep your card clean.
Don't fill it with all of your info. Only have the information that your client/customer will need to reach you. So your mobile number, email and website. If there is room include your social media icons. Keep your logo small enough that it has enough negative space around it so it shows itself well, without being over crowded by other information or elements. Simple cards are more likely to be saved. It's proven.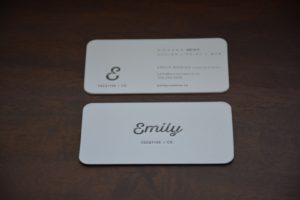 6.  Repetition Sells.
It's always a good idea to have your logo on both sides of the card so that your logo is seen twice. Repetition is always key!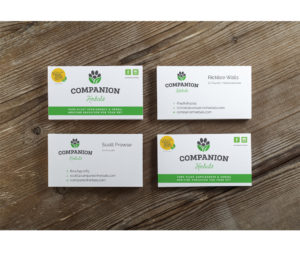 7.  Social etiquette.
When handing out your business card, use your right hand. This is best for international contacts.
Looking for a quality logo and business card design? Contact us today. We can help ?
– Emily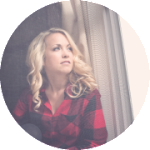 a graphic designer in Barrie, Ontario.