Design in Indie Music.
Design in Music
Being the music lover that I am, I find inspiration from not just the music itself. The visual design that goes along with each artist, continues to inspire me. From album covers to poster design to instagram accounts. Media in music has always had stunning visual content and designers.
I have chosen a few posters that I find creatively beautiful. I have credited each artist above each poster.
Enjoy!
POSTER 1
Artist: Broken Social Scene
Designer: doublenaut
Notes: I have always loved this poster design. The floral illustration is different and in a way a contrast of their other artwork. It's feminine but modern and indie-styled. Not to mention great font choices!
POSTER 2
Artist: Decemberists
Designer: Little Jacket
Notes: The choice of minimal colours made this design really prominent for me. It also includes a large amount of negative space which as we know makes any design pop.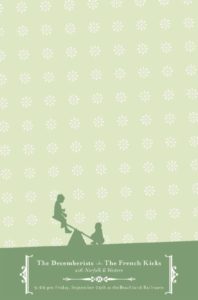 POSTER 3
Artist: Wilco
Designer: Erin O'Connor
Notes: I love the darkness and the calm feeling this poster portrays. The hanging clouds and representation of a guitar is an art piece on it's own. I would frame this in my living room. Wilco always has stunning artwork that coincides with their musical style.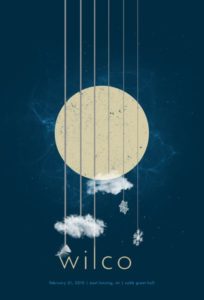 POSTER 4
Artist: Peter Bjorn & John
Designer: John Methane Studios
Notes: I love the pop of red and illustration style in this design. The lack of face speaks volumes of artistic metaphors that fits well with Peter Bjorn & John's indie vibe.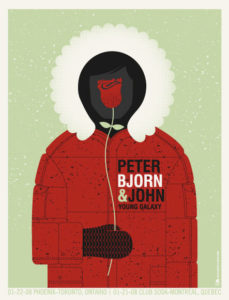 POSTER 5
Artist: Vampire Weekend
Designer: Spike Press
Notes: This style is totally unique. I haven't seen a style so unique. The illustration is dark and subdued.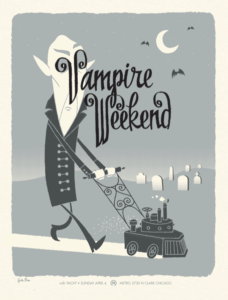 POSTER 6
Artist: David Bowie
Designer: Bowie Studios, 1972
Notes: Bowies artwork is true to that statement. Real art. This poster is a simple representation of it's time. Colour overlays and stark type. Fantastic combo to this day!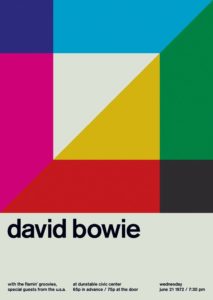 POSTER 7
Artist: Bon Iver
Designer: Joe Reale
Notes: Bon Iver is also known to have very interesting artwork. In the beginning of their career artwork was more illustrative based where now they are text heavy, not a lot of illustration behind them. This poster is simple, not alot of elements. Effective use of illustrative type.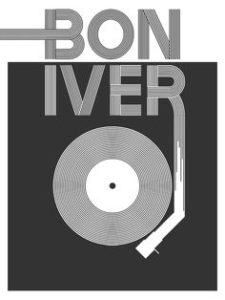 I could really go on forever. Poster art is beautiful and an inspiration.
-emily
[ a graphic designer in Barrie, Ontario ]