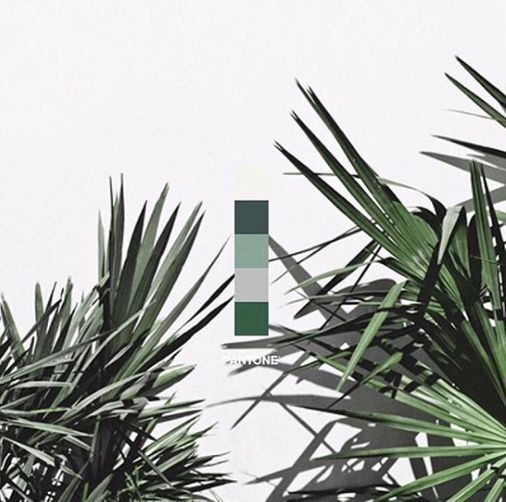 Pantone's 2017 Colour Palette.
At long last, Pantone has released their chosen pantones for 2017. Not that I swear by these chosen shades, but I always find it interesting in how they change from year to year.
Pantone has a large influence over colour trends and style.  Pantone released their list at the New York Fashion week back in September. Pantone LLC, announced the PANTONE® Fashion Color Report Spring 2017 edition, a comprehensive overview of fashion designers' use of color in their upcoming collections and designs.
This year, the chosen colours feature plenty of muted, earthy tones, including Kale and Hazelnut, with pops of primary colours like Lapis Blue and Primrose Yellow. Wait, did they actually say kale?
These trends seem to be continuously rolling back to muted shades and hues.
The top colors for Spring 2017 fashion are:
17-4123 Niagara
13-0755 Primrose Yellow
19-4045 Lapis Blue
17-1462 Flame
14-4620 Island Paradise
13-1404 Pale Dogwood
15-0343 Greenery
17-2034 Pink Yarrow
18-0107 Kale
14-1315 Hazelnut
The colors featured in the semiannual PANTONE Fashion Color Report are inspired by the PANTONE FASHION, HOME, GRAPHIC DESIGN + INTERIORS Color System, the most widely used and recognized color standards system for designers in fashion, textile, branding, home and interior design. This information is used to help create the PANTONE Fashion Color Report, which serves as a reference tool throughout the season for fashion enthusiasts, reporters and retailers.
-Emily
a graphic designer in Barrie, Ontario