2017 was an incredible year! Several brands and re-brands including this amazing project for North Shore goods + finishing inc. North Shore has had a strong presence in the Barrie area for quite some time. They are a production finishing and wood shop specializing in sprayed finishes for cabinets, furniture and other millwork and a manufacturer of quality dovetail drawerboxes and commercial fixtures. They needed a refresh and a re-brand, including a new logo and brand design, print materials and website design.
We felt North Shore needed a modern, simplistic brand so that as they continue to expand their market and grow their business, their logo can expand and grow with them.
The first step was the design Brief, Branding & logo design, followed by the print material and website. We worked along side Katie Langmuir Photography to create stunning, hands on, raw, in the shop photography. This added an artistic and modern flare to the website.  We are more than thrilled with how it turned out. Take a look and let us know what you think! nsgf.ca
Take a look at North Shore's new branding and website design: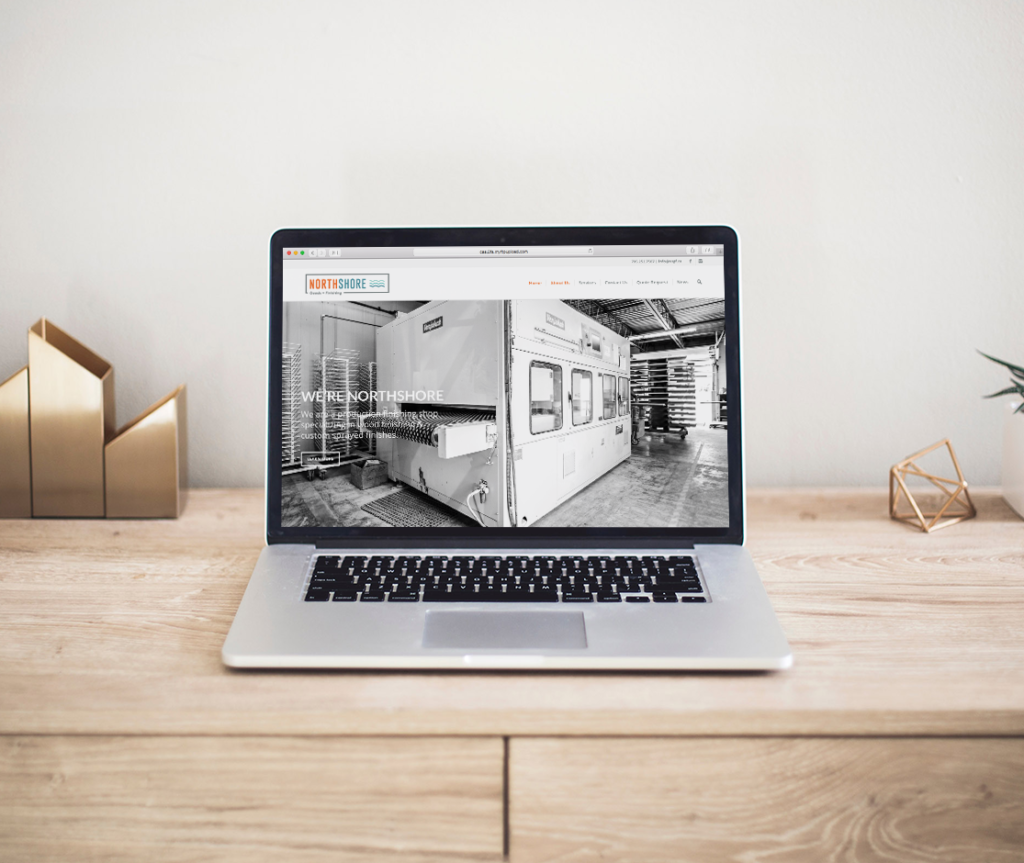 We are so thrilled with their new look and website. Check it out at nsgf.ca
Is your brand and logo "stale"? Is it in desperate need of a re-fresh? Get in touch with us today and let's schedule a free consultation via phone or better yet, in person!
-Emily
{ owner EMILY CREATIVE + CO }