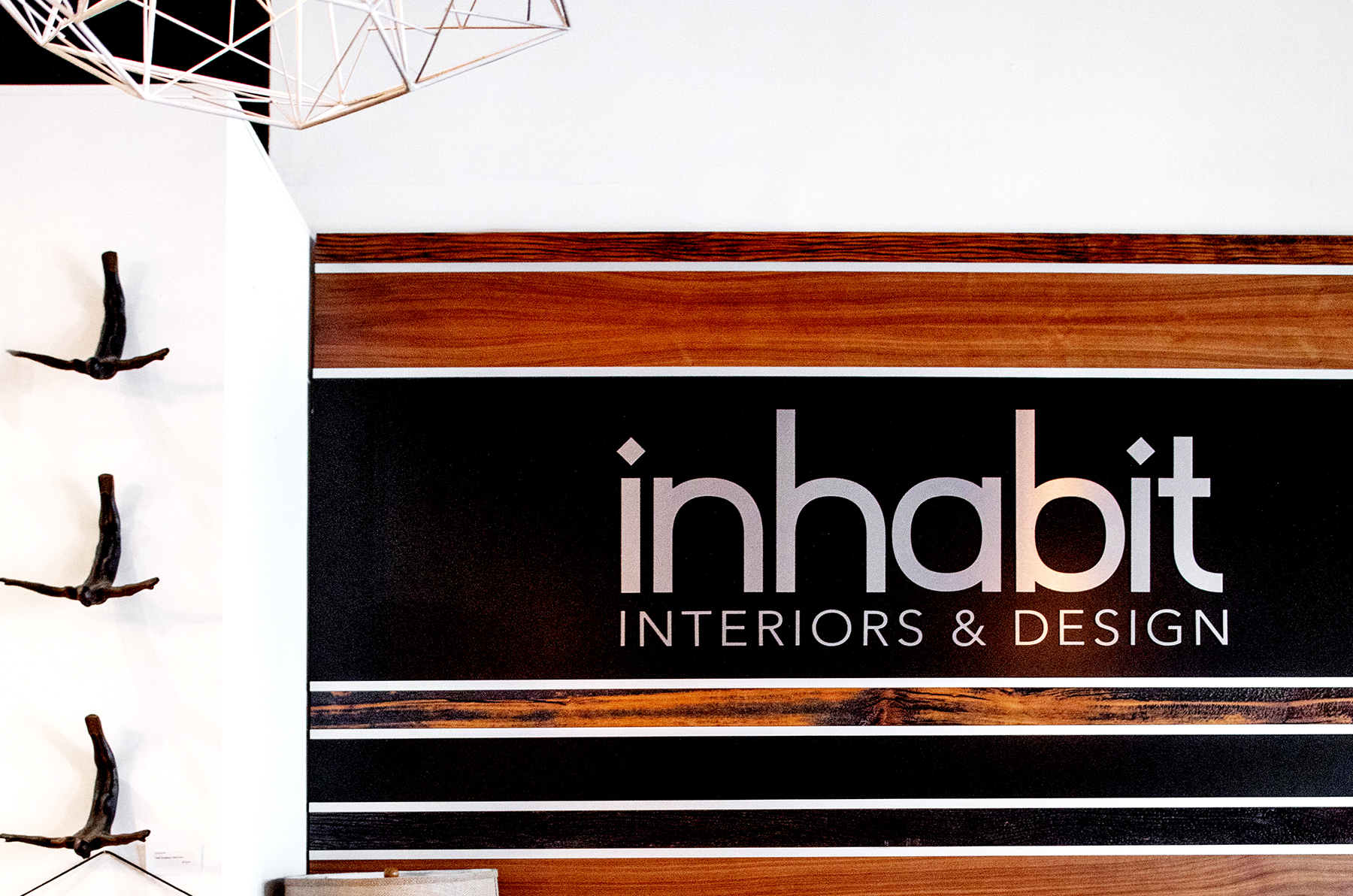 WEBSITE LAUNCH | Inhabit Interiors & Design
For those of you who haven't been inside Barrie's own Inhabit Interiors & Design, you're truly missing out and you are in for a treat.
Inhabit Interiors & Design, located in our beautiful downtown is a furniture boutique and full service design firm. In addition to offering a full range of Interior Design services, they specialize in kitchens, custom cabinetry and custom furniture. The retail store offers a beautifully curated collection of high-quality furniture, artwork & home decor that is designed for everyday living. Inhabit is my go-to for gifts as well. They always have the most unique accessories, jewelry and so much more.
Inhabit was in need of a website makeover. Our goal was to give their online presence a facelift. The site features a modern black and white palette allowing the beautiful design projects and product photography to be the main focus. The vibrancy and exquisite interior design projects are stunningly gorgeous. It was important that the project gallery page was simple, easy to navigate and focused on the projects themselves. We will be adding a retail store page to the site so stay tuned! Be sure to sign up for their newsletter. Their blog page will be featuring interior design tips and a more intimate look at selected design projects. Check out their new website here.
Did you know that we not only specialize in company branding and logo design but we design and develop full brand websites too? We do all of the design and development in house which means we are able to provide competitive pricing, brand consistency and an easier branding process overall for you and your company.
We believe that having all of your services under one roof is ideal.
Are you looking for a new website? Get in touch with us today to set up a free website consultation.